Volunteer Parking is located at:
LOT 2
1951 W Encanto Blvd
There will be continuous shuttles running from Volunteer Parking to Phoenix Country Club Wednesday – Sunday.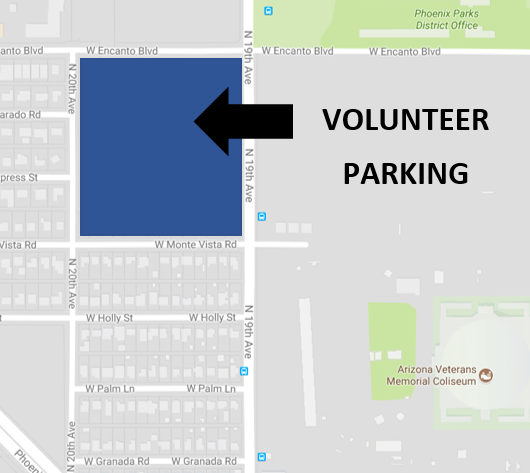 zTrip
zTrip is offering a special promotion to CSCC Volunteers. Recieve $5 off your first trip by using the promo code CSCC2017VO.
You can book a ride at the zTrip website or download the zTrip App.

Shuttle Times
| DATE | EVENT |
| --- | --- |
| Monday, November 6 | CLOSED TO THE PUBLIC |
| Tuesday, November 7 | CLOSED TO THE PUBLIC |
| Wednesday, November 8 | 6:00 a.m. – 5:00 p.m. |
| Thursday, November 9 | 6:00 a.m. – 5:00 p.m. |
| Friday, November 10 | 6:00 a.m. – 5:00 p.m. |
| Saturday, November 11 | 6:00 a.m. – 5:00 p.m. |
| Sunday, November 12 | 6:00 a.m. – 5:00 p.m. |